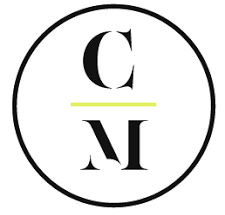 Cone Marshall Group, founded in 1998, is a leading global and independent legal, accounting and fiduciary services firm, serving over 1300 trusts and substantial assets all over the world. Our lawyers, wealth planners, and accountants work closely with an extended network of attorneys, family advisers, private banks, trustees and related institutions to facilitate the security, planning and preservation of global wealth and property for our clients. Our global expertise is in establishing and managing both simple and complex structures for our family and institutional clients to protect their assets and provide for business and family succession and governance.
Our network of strategically located offices across major markets including Auckland, New Zealand, Geneva, Switzerland, Montevideo, Uruguay, New York and Jackson, Wyoming, United States and Hong Kong, enables us to operate on a global scale, bringing our teams of local experts, who are trained to fulfill trustee duties in an array of languages in different jurisdictions around the world.
The goals and objectives of our international clients are challenging with a greater focus on meeting the increasingly complex needs of our global families, business owners and entrepreneurs in relation to family governance, business succession and intergenerational wealth transfer and planning. Cone Marshall recently opened an office in Hong Kong as a key hub in Asia, which is seen as integral part of the growth strategy for the Group with a focus on supporting Asian families who have significant assets, investments, operations and people in foreign locations requiring increased attention and independent advice to maintain full compliance with local requirements and jurisdictions.
For more information, please contact:
Peter Golovsky
Managing Director
Global Head of Fiduciary Services and Head of Asia
E: pgolovsky@conemarshall.com
M: +852 9729 3870
Karen Marshall
Partner
E: kmarshall@conemarshall.com
M: +64 21 506 732